Holy Gravel 2020 Summer Edition - 555 or 666 km Gravel Deluxe
After the 1st edition on October 31st 2019 with its iciness, heavy rain and muddy trails, we decided to bring the 2nd edition of the Holy Gravel to midsummer 2020.
Endless hours of sunshine and full moon will enlighten the beauty of creation for us.
Holy Gravel is not a race, no guided tour and it´s non-commercial.
But we want to ask you, to make a donation to the Caritas with their huge variety of activities to support needy people in Hamburg. After your donation you can send us any kind of receipt and we will put your name on the start list.
01.08.2020 / 08:00 Uhr | Alter Schwede / 22605 Hamburg | 53.544588,9.89563
Full moon 03.08.2020 | Sunrise 05:39 | am Sunset 09:12 pm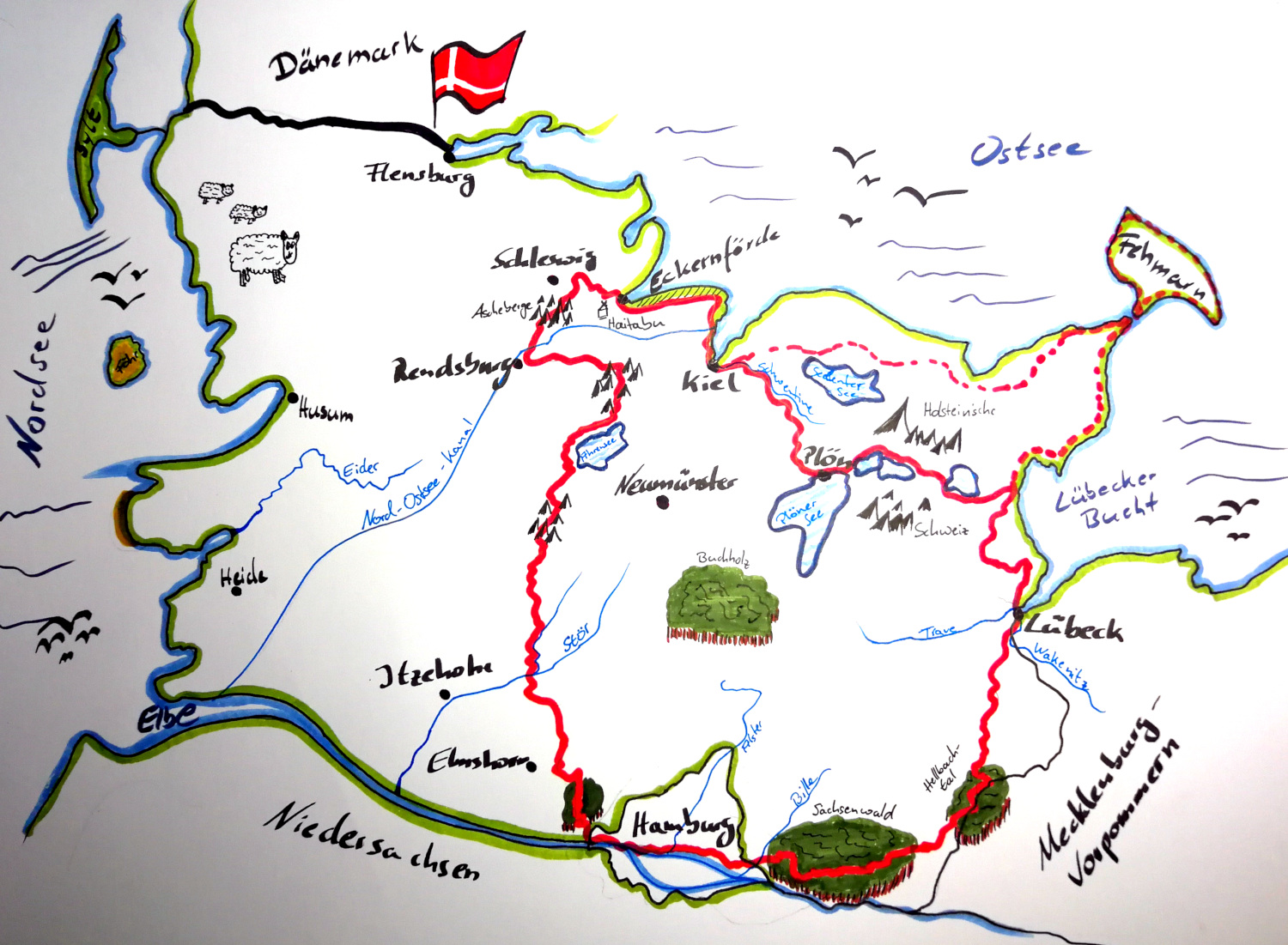 Many starters on the first edition took shortcuts, due to the bad conditions from day three on. They missed beautiful parts of the track. So, we decided to ride the Holy Gravel 2020 in the other direction. That also correlates to the full moon on august the 3rd, about 58 h hours after the start, probably after 390 km on Fehmarn.
Holy Gravel is not a race, no guided tour and it´s non-commercial.
The rules are quite simple, everybody acts on his own responsibility at any time. Be nice to your environment, don´t litter, stay on the trails. Pedestrians and equestrians are less scared of you, if you shout out a loud "MOIN" about 50 meters before you pass them.