Holy Gravel - The Resurrection - 550 or 750 km Gravel Deluxe in Germany's north - Powered by FC Sankt Pauli Radsport
Winter 2021, the last chapter was written, the circle of the four seasons was closed, the fourth book ended.
But when your three apostles of the holy gravel wanted to pay homage to the four books, they found that the books had disappeared.
How could that be?
Where did they go?
They were written.
They were closed!
The three apostles ran home and turned their backs on the world, too confused to think clearly. Strengthened with pumpkin stew and cold hops, they set out to shed their ritual impurity.
Should there be a fifth chapter? Were the books resurrected? That couldn't be. You yourself were there when the fourth book was closed! And yet there could be no other explanation.
Carrying out countless procedures and rituals – including washing each other's feet – demanded everything from them.
Suddenly the sacred track flame lit up above their heads and they all started talking at once:
        Into the wild
        En plein nature
        στην έρημο
        进入荒野
        no deserto
        well pustkowie
        çölün içine
        in deserto
        Into the wild
Was that the fifth book? Of course!
Inspired, they set out to discover new wild parts of northern Germany – and they found what they were looking for:
550/750 kilometers of the finest, sacred trail fun await you. Seas, hills, lakes, rivers, solitude.
Be part of the Auferstehung of the Holy Gravel on Midsummer 2023!
Rüm hart – klaar kiming!
Saturday, 17.06.2023 / 10:00 a.m.
Elbpark Entenwerder, Entenwerder 1, 20539 Hamburg
Sunrise 04:49 a.m. | Sunset 09:51 p.m. | Summer solstice 21.06.2023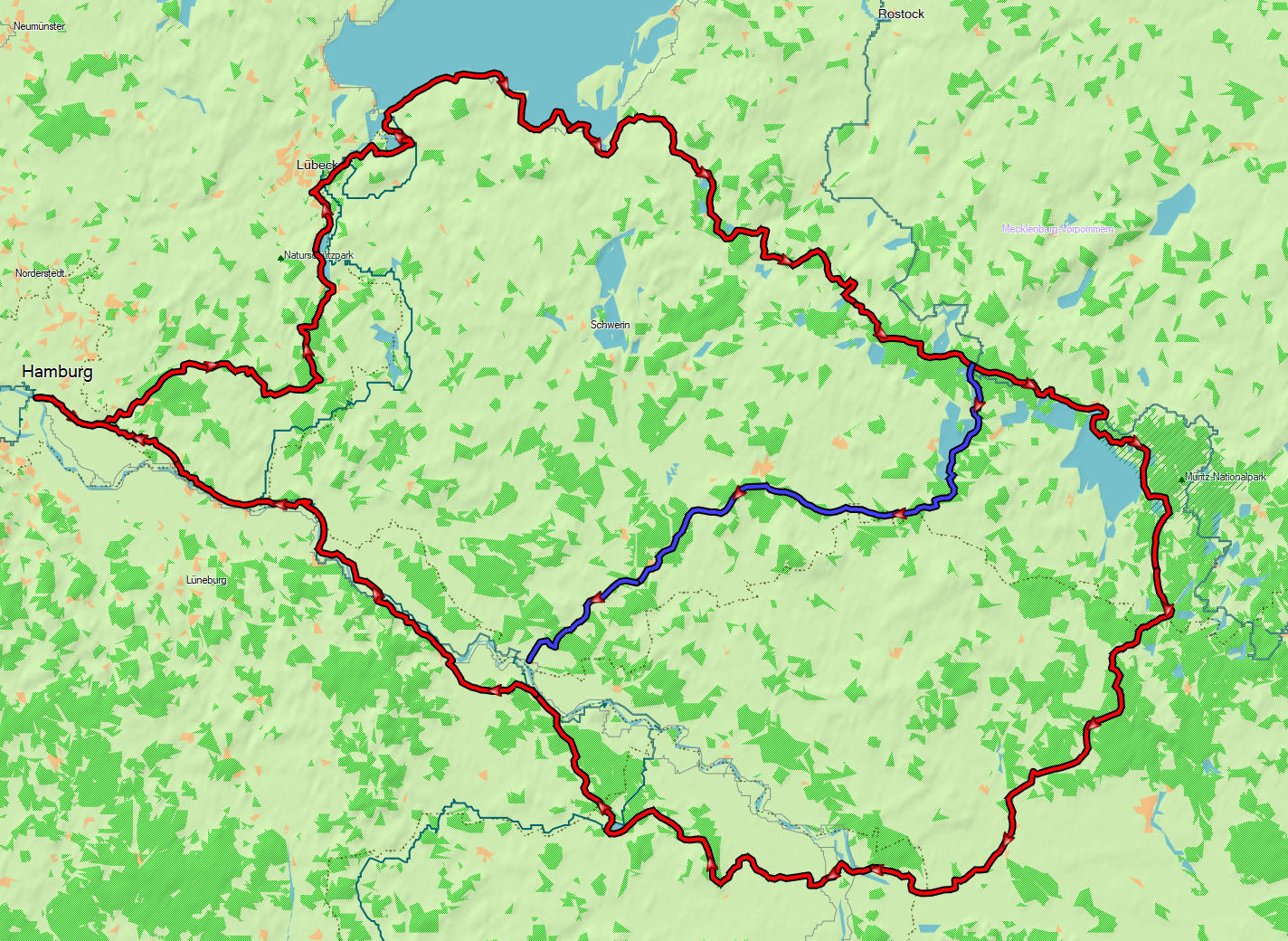 Caps, donations, what does it cost?
Attention: in order to receive your personalized Holy Gravel cap, your donation must reach us by Friday, May 5th.
If you don't have a cap in your mailbox by the start date, you will be given one at the start, as long as stocks last.
Cap 20 EUR,-
Donation min. 25 EUR,-
Total min. EUR 45,-
Holy Gravel is not a race, no guided tour and it´s non-commercial. It's simply a gathering of like-minded friends who ride their bikes on the same track.
The rules are simple, everyone acts independently at all times.
Fair driving to nature and the environment: take your rubbish with you, stay on the paths, be considerate of everyone else you meet in nature. Horses and people are less frightened if you shout "MOIN" loudly and friendly 50 m before overtaking.
Technically flawless bikes and compliance with legal regulations such as forest law, nature conservation law and road traffic regulations are an absolute must.
Holy Gravel – Die Auferstehung – Powered by FC Sankt Pauli Radsport